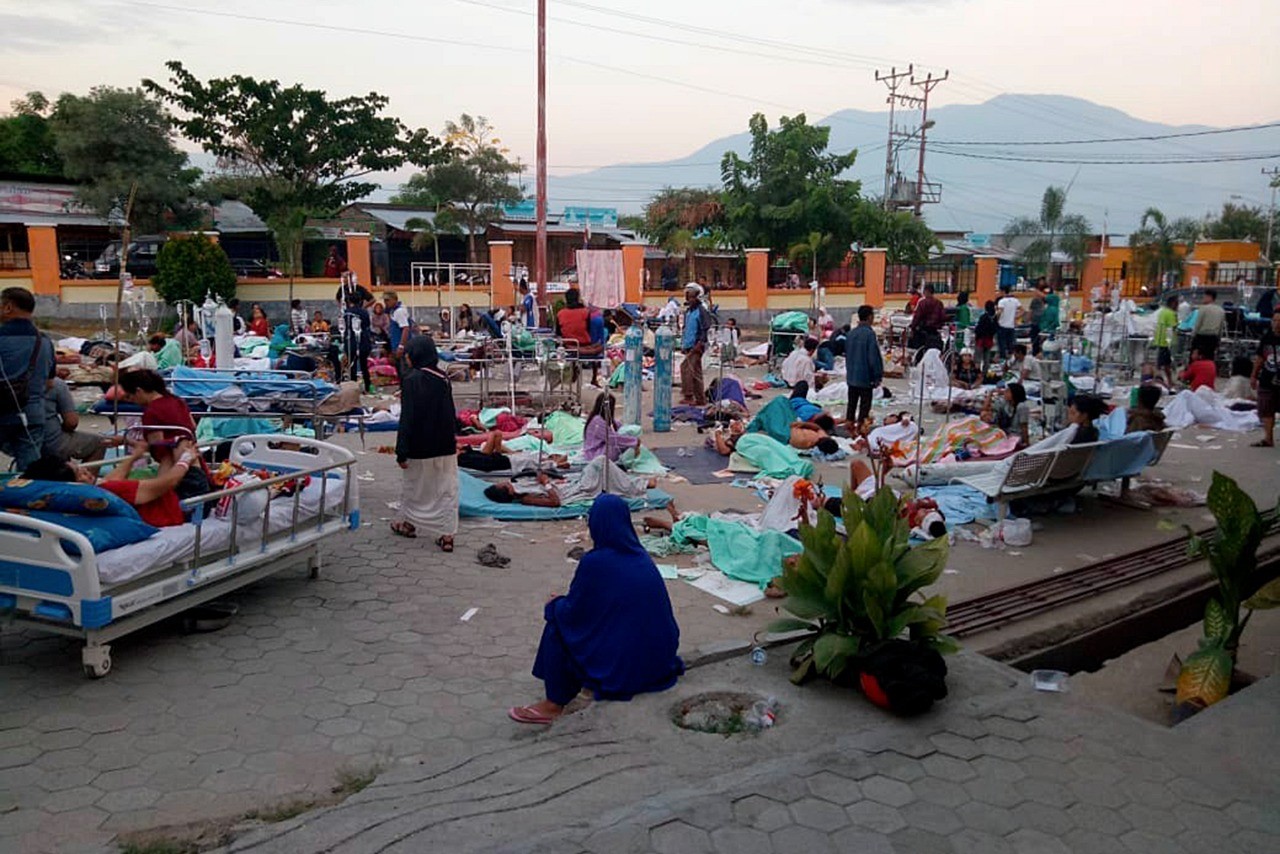 A tsunami hit Palu, Donggala and Mamuju in Central Sulawesi on Friday evening, triggered by a 7.4 magnitude earthquake that rocked the province at 5:02 p.m. Jakarta time. The epicenter of the quake is about 27 kilometers northeast of Donggala and 10 km deep.
Prior to the earthquake, in the afternoon, Donggala regency was hit by a 6.0 magnitude quake that killed at least one and injured several others. The quake struck about 2 km north of Donggala at a depth of 10 km and lasted 10 seconds. The earthquake was followed by several aftershocks of magnitudes between 3.2 and 5. The main quake was felt in Donggala, Palu and Poso.
On Sunday morning, the National Disaster Mitigation Agency (BNPB) announced that at least 405 people are dead, 29 missing and 540 injured as rescue teams scoured the ravaged city of Palu.
The BNPB announced on Sunday afternoon that the death toll has risen to 832. Around 821 victims have been found in Palu, while the rest have been found in Donggala.
BNPB also estimates 71 foreign tourists have been affected by the earthquake and tsunami. Authorities had found 66 of the foreigners and declared them safe.
http://www.thejakartapost.com/news/2018/09/29/central-sulawesi-quake-what-we-know-so-far.html
For donations, please send it to Indonesia Relief USA. They are coordinating efforts from Indonesian Diaspora in the US and other foreign donations.